Bluehost and Siteground, who is the first choice for website building
When I wanted to buy a foreign virtual host to build a website, I checked some website recommendations on the Internet. Bluehost and Siteground are one of the most recommended service providers. In choosing Bluehost or Siteground, I was entangled. I think there are many people like me, so I decided to sort out some comparisons between the two to facilitate everyone's choice.
Popularity PK
Bluehost is located in Utah, USA. Currently, there are more than 7 million websites hosted on Bluehost's servers, with more than 700 employees.
Siteground is located in Bulgaria (many people might not have thought that it is a Bulgarian company). Currently, it has more than 2 million websites hosted on its servers and employs more than 400 people.
We can check the search interest of the next two on Google:
Google Trends: We can clearly know that the search popularity of bluehost is significantly higher than that of siteground, but this does not mean the performance of the two is good or bad.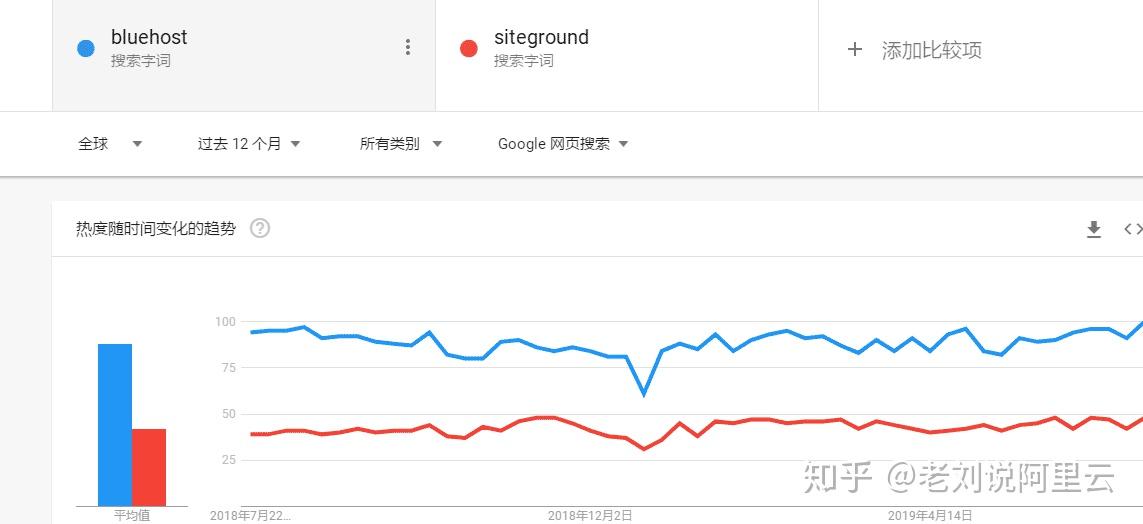 Winner: Bluehost's popularity is higher than Siteground both at home and abroad.Comparison of ease of operation Both provide the Cpanel Chinese panel, which allows you to quickly add domain names, add databases, and install commonly used website programs (wordpress, e-commerce programs, forum programs, etc.).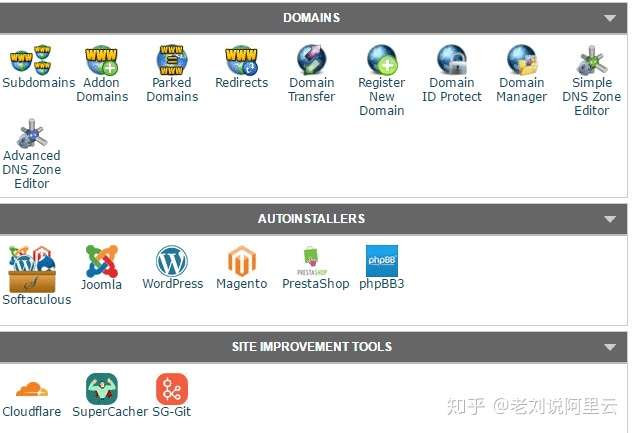 But Bluehost will recommend more additional payment options in the panel, such as Weebly, etc. Sometimes the novice process may click the wrong activation, so if I choose, I will choose the siteground panel.
Winner: Siteground cpanel panel
Configuration comparison
The configuration of the website has always been an important point of our relationship, let's talk about it in detail one by one.
Webpage space size: Generally speaking, small and medium-sized websites don't use much space at all. Like a WordPress blog, there are about 200 articles on it, and the space on the webpage will not exceed 300M.
If you plan to upload a large number of high-definition pictures or videos, then choose bluehost, we can see that the bluehost intermediate version and above are unlimited web space.
PS: Siteground uses SSD as the storage drive, which can greatly increase the access speed, which also adds a lot to the small memory of siteground. Bluehost is a traditional hard drive.
Winner: Bluehost web space.
Website backup: As a webmaster, the loss of website files caused by hacker attacks or serious website failures is one of the most troublesome things. At this time, it is particularly important that the website is blocked.
Siteground provides daily automatic backups. You can restore the website to the state at a specified time at any time, but this automatic backup function is only applicable to the two packages GrowBig and GoGeek.
Bluehost also provides website backup function, but it is divided into free and paid. Free website backup provides limited functions. If you want a complete backup, you can only buy paid website backup. This is a bit tricky. .
Winner: Siteground website backup
Speed test comparison
Website access speed has always been one of the indicators that webmasters are most concerned about. I will use pingdom and Gt metrix to test different computer rooms.
There are several other computer room test data that show that the speed of siteground will be faster than bluehost.
Winner: Siteground speed test wins.
Uptime
In addition to the access speed of the website, the uptime of the website is also a very important consideration. Many novices often buy virtual hosts on Taobao. Many of them have poor performance. After the website is built, it may often not open. This not only has a poor user experience, but also seriously affects search rankings.
Generally speaking, the uptime of the website needs to reach 99.95% or more.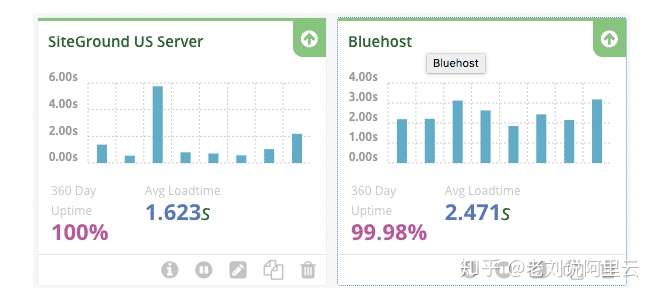 The above is a screenshot of the uptime of the two in the past year. We can see that sitegroud is 100% uptime and the average website open time is 1.623 seconds; Bluehost is 99.98% uptime, and the average website open time is 2.471 seconds.
Winner: Obviously the siteground is a bit more powerful.
Server security
Siteground provides free ssl certificates, and also supports SFTP and SSH access. The background will also regularly update security rules and timely monitor abnormal access. These can protect your server security to a certain extent, and you can also purchase 1.5 per month. The US Dollar Siteground site Scanner security service, it can always scan your website for abnormal conditions.
Bluehost also provides a free SSL certificate, and also supports SFTP and SSH access. In addition, you can also purchase a SiteLook security service for $30 a year.
Victor: To be honest, I currently have no security issues, so I have not purchased any additional security services, so both are good enough for me at the moment.
Prices and packages
In fact, everyone has their own opinions on the price of the host. Many people would prefer the price to be more expensive, but to ensure that the server performance is good.
Siteground server price and package (calculated based on one year of purchase):
StartUp is $3.95 per month: to build a website, 10GB of space, and a monthly visitor capacity of up to 10,000.
GrowBig is $5.95 per month: to build unlimited websites, 20GB of space, and the monthly capacity of up to 25,000 visitors.
GoGeek is $11.95 per month: to build unlimited websites, 30GB of space, and a monthly visitor capacity of up to 100,000.
Bluehost server prices and packages (calculated based on one year of purchase):
Entry version 29 RMB/month: Host 1 website, 10GB storage space and 50GB traffic.
Intermediate version 59 RMB/month: unlimited websites, unlimited storage and unlimited bandwidth.
The advanced version is 116 RMB/month: Compared with the intermediate version, there is one more independent station ip.
Many people may feel that the monthly visitor capacity of siteground is too small. In fact, it is enough to use in the early stage, and I very much agree with its method of clearly informing the server's affordability. Many other service providers often write With unlimited traffic, in fact, visitors will be very slow if they are a few hundred a day.
From the above, we can know that the siteground is cheaper, and the performance configuration is also very clear, without falsification.
Winner: I personally recommend the Siteground host.
Siteground or Bluehost hosting, which one should you choose?
In our comparison of popularity, ease of operation, configuration comparison, speed test, uptime, computer room selection, server security, price and package, etc., siteground won a total of 6 items, tied 3 items, and lost 2 items. , Obviously siteground will be even better in terms of overall strength.